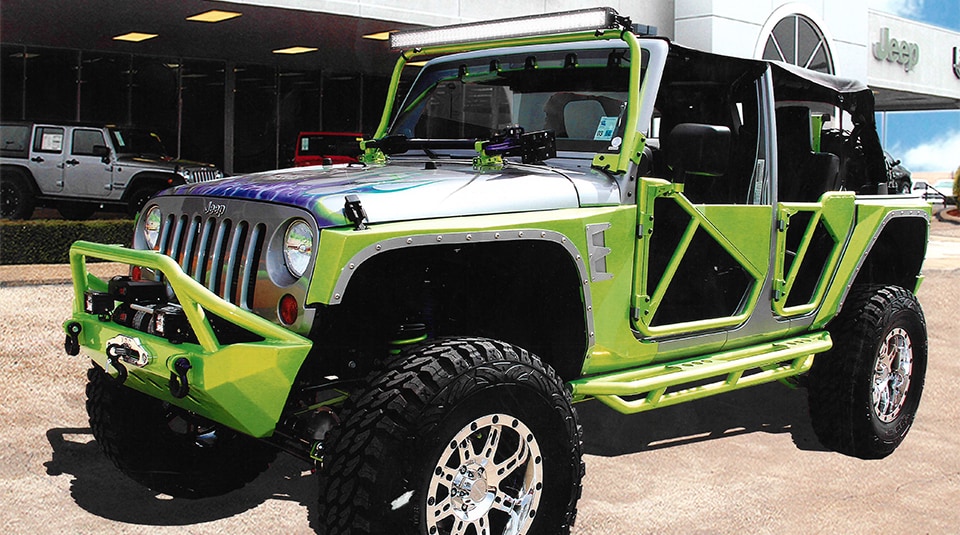 Call (888) 488-0302 to Learn More about our Custom Trucks and Jeeps
At Freedom Dodge Chrysler Jeep Ram in Duncanville, we perform all of our truck and Jeep customization's in-house using only brand name parts manufactured by companies such as MOPAR, Pro-comp and Poison Spider. We take pride in the exceptional level of service that our customization experts provide to our Texas customers, helping them create eye-catching and awe-inspiring rides that are equally as unique as they are. If you're looking to stand out an make an impression on the busy streets of Duncanville, Texas, visit Freedom Dodge Chrysler Jeep Ram and let our knowledgeable team of custom truck and Jeep experts work to create the ride you've been wanting today!
Custom Jeeps
Nothing epitomizes off-road capability like a Jeep, and with the customization professionals at Freedom Dodge Chrysler Jeep Ram here to help, we can create one for you that perfectly embodies your own unique sense of Texas style. Tell us what you're looking for in your new Jeep and we'll go to work, providing you with all of the fun and functional Jeep customization options available to you. Known for creating custom Jeeps that are unlike any other you'll come across in Duncanville, the Freedom Dodge Chrysler Jeep Ram customization team is ready to begin working on your completely custom new Jeep today!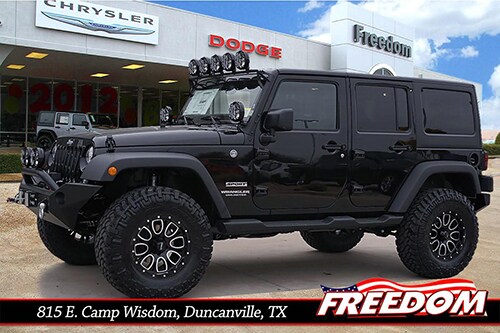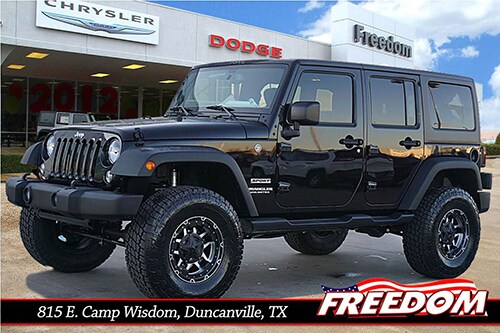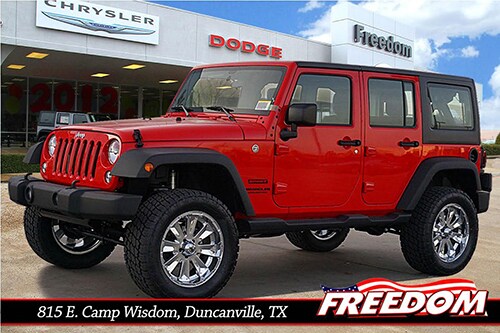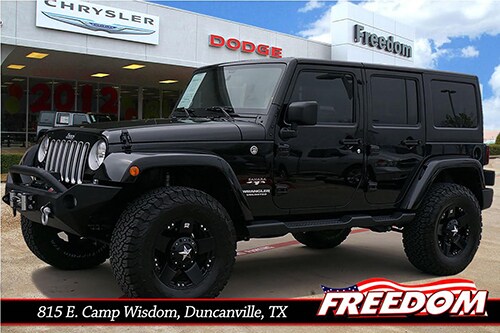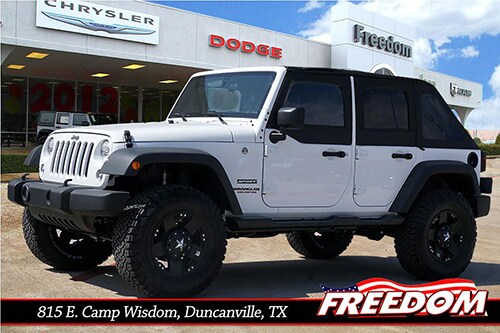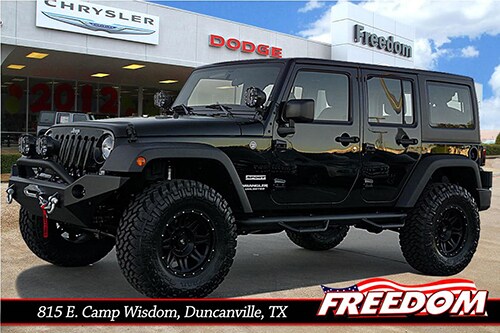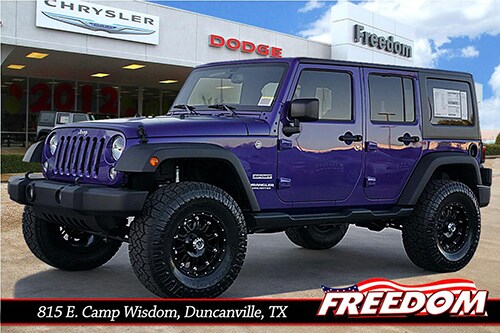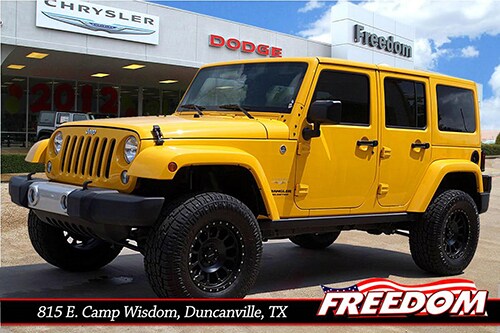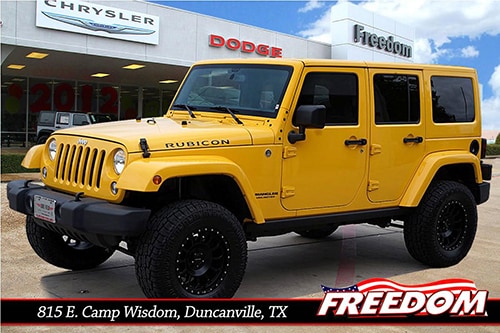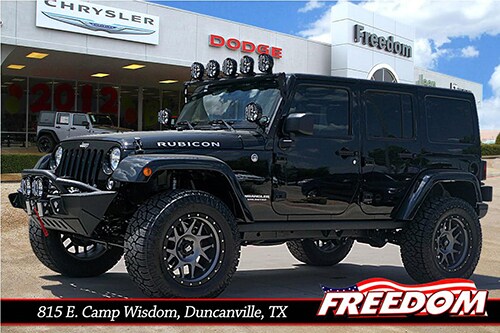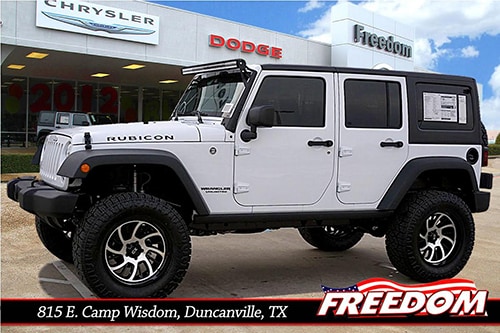 Custom Trucks
Freedom Dodge Chrysler Jeep Ram is known throughout Duncanville, Texas for creating some of the most unique and impressive custom trucks around. Known for taking our truck customization's to a completely different level, especially when it comes to RAM trucks, our experienced customization experts are here to turn your truck dreams into a reality. With all of our custom work being performed in-house, it's easier than ever for our customization team to realize your truck vision. We work hard to provide our customers with the exact custom truck they've been wanting, helping them take their everyday Duncanville, Texas drive to new and exciting heights.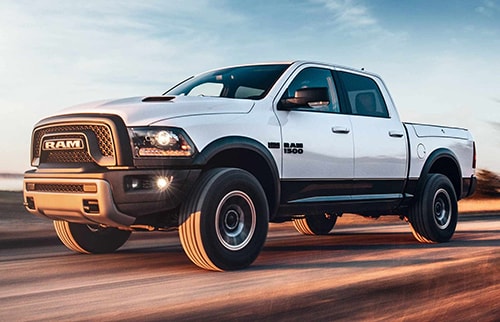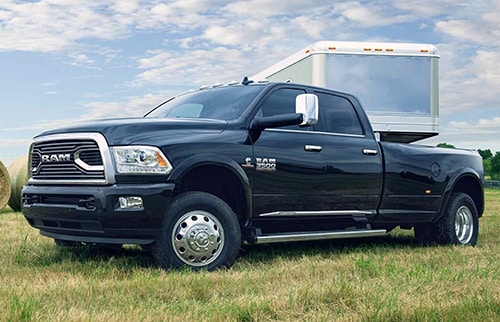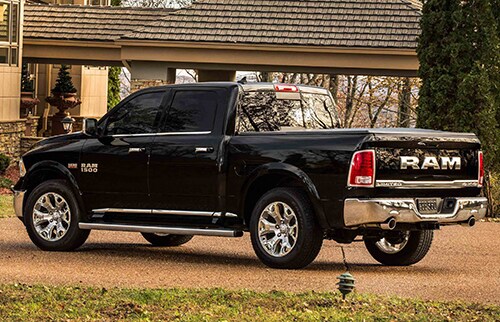 Call (888) 488-0302 to Learn More about our Custom Trucks and Jeeps