☎

Contact Our Diesel Repair Specialists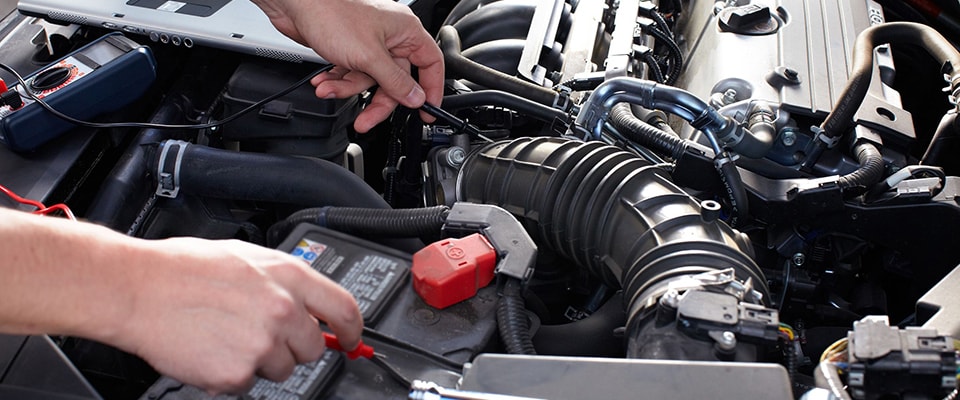 Monday - Friday: 7am - 6pm
Saturday: 7am - 3pm
The best way to minimize more serious breakdowns and the higher costs associated with diesel engine repair is by performing routine preventive maintenance. Preventive vehicle maintenance is simply what the manufacturer of your vehicle suggests getting done to keep your vehicle going, and Freedom Dodge Chrysler Jeep Ram can provide the maintenance services needed to keep your diesel engine running in top-notch condition. Preventive maintenance includes having your oil and filter, as well as other itmes including your brakes, regularly serviced or repaired by one of the experienced diesel technicians at our Duncanville, Texas dealership.
Transmission Service and Repair
The transmission may well be one of the most complicated and important components of your diesel vehicle, which is why it's important to trust its regular maintenance and repair to the experts at Freedom Dodge Chrysler Jeep Ram. Some of the issues that can arise relating to the transmission of a diesel vehicle can be easily resolved, while others may require a complete transmission overhaul. The skilled factory-trained diesel technicians at Freedom Dodge Chrysler Jeep Ram have the expertise needed to properly diagnose your transmission problem and get you back on the Duncanville, Texas roads as quickly as possible.
Emergency Diesel Repairs
At the Freedom Dodge Chrysler Jeep Ram service center, we're here to assist with any issues that may arise with your diesel vehicle. We know your vehicle breaking down can be a frustrating experience and, to make matters worse, can even sometimes leave you stranded. At Freedom Dodge Chrysler Jeep Ram we work hard to provide the best service imaginable in order to make you feel at ease during these stressful times. The next time you've got an emergency relating to your diesel vehicle, be sure to call any one of the experts at the Freedom CDJR service center in Duncanville, Texas.
Diesel Vehicle Maintenance and Repair Services that We Offer:
Air Conditioning
Alternators
Anti-Lock Brakes (ABS)
Batteries
Belts and Hoses
Brakes
Catalytic Converters
Coolers
Check Engine Lights
Diesel Injectors
Diesel Tuners
Diesel Turbo's
Drive Axles
Electrical
Emissions Systems
Exhaust Systems
Heating System
Inspections
Oil, Filter & Lube Service
Power Windows & Doors
Radiators
Starters
Steering
Suspension
Tires
Transmissions
Tune-ups
U-joints
Water Pumps
Wheel Bearings
And much more!